RICO
RICO Act Crimes Attorney
David M. Dudley is a highly skilled criminal defense attorney, experienced in defending federal RICO cases. A federal RICO charge intends to prosecute individuals involved in criminal activity via criminal organizations. As a result, the federal government usually conducts extensive investigations that can be lengthy and involve several people.
These cases are highly complicated and take the skill of a qualified and experienced federal defense attorney. If you are under the suspicion of committing a RICO crime, you should contact Mr. Dudley as soon as possible so he can begin evaluating your case and building you a strong defense.
RICO Act Violations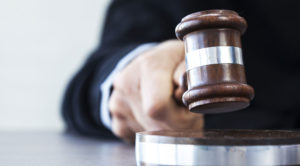 RICO is the common term used to refer to the Racketeer Influenced and Corrupt Organization Statute. The act was passed on Oct. 15, 1970. The statute allowed law enforcement to charge a person or a group of people with racketeering. It was passed to allow the law to clamp down on Mafia activities as well as give people harmed by these activities some way to be compensated.
The purpose of the statute is "the elimination of the infiltration of organized crime and racketeering into legitimate organizations operating in interstate commerce." S. Rep. No. 617, 91st Cong., 1st Sess. 76 (1969). However, the statute has become broad enough to include illegal activities relating to any enterprise affecting interstate or foreign commerce.
Federal and state racketeering, profiteering and RICO laws make it against the law for any criminal organization to profit from any legitimate business operation. Many of these laws allow the government to confiscate or seize the criminal organization's legitimate enterprise assets. These are typically used against known organized crime groups. The goal of this action is to destroy the operation financially and curtail the sources of cash that support the ongoing criminal activity.
What Are RICO Act Violations?
For there to be a RICO violation, there must be:
An enterprise which could be an association of individuals or a corporation that is organized
A common plan which is the objective of the enterprise. This plan is made with the intention to scheme, deceive or defraud.
Predicate acts or acts of the members that are subject to federal government regulation. The most common predicate acts include mail fraud, wire fraud, bank fraud and pension plan fraud.
The RICO statute increases the severity of penalties having to do with organized crime. Some area of RICO crimes concern:
Child pornography
Antitrust violations
Criminal conspiracy
Federal economic espionage
Cyber stalking
Bribery
Counterfeiting
Asset forfeiture
Bankruptcy fraud
Business fraud and theft
Environmental law violations
Financial fraud
Government fraud
Insider trading
International crimes
International extradition
Money laundering
Telemarketing fraud
Mail fraud
Kickbacks
State felony trials
Credit card fraud
Embezzlement
Public corruption
State felony appeals
Insurance fraud
Defending Against Federal RICO Charges
RICO charges allow the federal government to charge and convict individuals in a vast number of ways. If you are facing a federal RICO charge, it is important to hire an experienced, successful and aggressive criminal defense attorney. Mr. Dudley has experience handling criminal matters in the trial and appellate courts at the state and federal level, successfully representing defendants.