International Extradition Defense Lawyer
International Extradition Defense Lawyer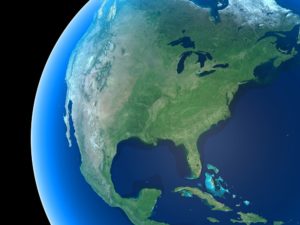 Attorney David M. Dudley is one of the few lawyers in the country who has won an international extradition case in the United States District Court. For defendants seeking to avoid extradition from the United States, Mr. Dudley is extremely knowledgeable about defenses to international extradition, such as dual criminality, and is an international extradition defense attorney. For defendants seeking to avoid extradition to the United States, Mr. Dudley's superior knowledge of both the federal and state courts can provide a valuable asset to your case.
What Is the Extradition Process?
International extradition involves one country turning over an alleged or suspected criminal to another nation that has requested the process. Sovereign countries do not have any obligation under international law to surrender a person within its borders. However, because of a mutual desire to see justice served, nations have created binding extradition treaties with other nations. These treaties have exceptions, and there is no country that has an extradition treaty with every other country.
What Are Extradition Treaties?
An extradition treaty spells out the circumstances in which extradition between two countries will occur and how. This will include a list of agreed offenses each country agrees to extradite. The United States has extradition treaties with many countries, and extraditions are possible even without a treaty, through diplomatic relations.
What Exceptions Are There to Extradition?
There are several factors that influence extradition, even in cases where the two countries have an existing treaty. These can include:
Political Crimes — In general, a nation will not grant extradition for a crime of a political nature, though it is up to the state holding the alleged criminal to decide what constitutes a political crime.
Double Jeopardy — extradition will usually not be granted if the person has already been convicted and served punishment for the same offense.
Nationality — Many countries refuse to extradite their own citizens to other nations. Since 1990 the United States has allowed the extradition of its citizens to other countries if there is a treaty and other conditions are met.
Possible Forms of Punishment — some extraditions are refused if the person to be extradited faces severe forms of punishment such as the death penalty or torture. Many counties refuse extradition to the U.S. due to its use of capital punishment.
Dual Criminality — some extraditions are fought on the grounds that the country holding the individual would not punish the person for committing the alleged crime within its own borders.
An Experienced Federal Extradition Attorney
David M. Dudley is an extradition attorney with the knowledge and skill to help defendants who are seeking to avoid extradition both to and from the United States. For more information, please contact our offices today.
Recent International Extradition Case Results
Extradition of M.A.: Japanese authorities prosecuted and convicted a Japanese politician and businessman for election law violations in two separate cases. After being sentenced to several years of hard labor in those cases, the defendant fled to the United States. Upon the request of the Japanese government, the United States Department of Justice arrested the defendant, seeking his extradition back to Japan. After securing the defendant's release on bail, a rare event in international extradition cases, Attorney Dudley prepared an extensive defense based primarily on the issue of dual criminality. As part of that defense preparation, Mr. Dudley traveled to Tokyo, where he deposed Japan's former attorney general and other government officials. After a lengthy extradition hearing, the magistrate found that the specific conduct for which the defendant had been convicted in Japan would not have violated American election laws. Therefore, he DISMISSED the Japanese government's extradition request.
Extradition of A.K.: The United States government obtained the indictment of the defendant for numerous violations relating to the international arms trade. When the defendant was arrested in Switzerland on the American arrest warrant, the United States government sought his extradition. Extradition lawyer David M. Dudley was part of a legal defense team that ensured the DISMISSAL of the most serious charges against the defendant, including the principal conspiracy count, before the Swiss judicial authorities would agree to send him to the United States for prosecution.