Forfeitures
Federal Crimes Lawyer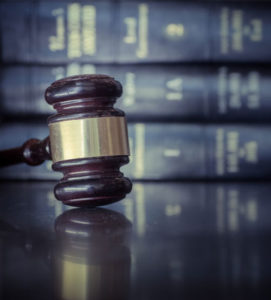 Attorney David M. Dudley is the only Harvard Law School graduate in the nation who has devoted his legal practice to the defense of individuals accused of serious crimes in federal and state courts across the country. For over 25 years, Mr. Dudley has represented persons facing major criminal allegations in 36 different states.
His range of practice is vast: he has defended clients against prosecutions for white-collar crimes, drug trafficking, money laundering, organized crime offenses, firearms violations, murder and many other crimes. He has also represented individuals facing international extradition, multi-jurisdictional prosecutions and criminal or civil forfeiture complaints.
On the federal level alone, he has handled more than 250 cases in the last 15 years. Mr. Dudley has represented clients from all walks of life, including business executives, entrepreneurs, international trading companies, politicians, musicians, actors, writers, professional athletes, truckers, mail couriers, bartenders, accountants, doctors and lawyers.
Mr. Dudley handles matters in both the trial and appellate courts, state and federal, and also represents defendants seeking post-conviction relief. As a federal crimes attorney, he is admitted to the United States Supreme Court and seven federal circuit courts of appeal. He has also been admitted to practice in 44 federal district courts and 48 different state and county courts nationwide. For more than 25 years, Mr. Dudley's law practice has taken him across the country, representing individuals facing major criminal allegations in 36 different states.
| Name | Type | Details | Verdict |
| --- | --- | --- | --- |
| P. v. H.W. | White Collar Defense | The defendant, who owned an insurance agency and the office building from which the agency did business, was accused of attempting to bribe… | Dismissed |
| U.S. v. L.C. | Drug-Trafficking Defense | Defendant with multiple prior felony drug convictions arrested with several kilograms of cocaine on the table… | Not Guilty |
| S. v. A.B. | Murder | Defendant charged with shooting decedent in the presence of several hundred people in downtown Cincinnati's Fountain Square. Before dying… | Not Guilty |
| U.S. v. A.M. | Firearms Allegations Defense | Police officers allegedly observed the defendant discard a handgun while they were pursuing him. Federal authorities charged… | Not Guilty |
| Extradition of M.A. | International Extradition Defense | Japanese authorities prosecuted and convicted a Japanese politician and businessman for election law violations… | Case Dismissed |
| Investigation of J.S. | Defending Clients Under Criminal Investigation | Several federal law-enforcement agencies targeted J.S., the owner of a major music production company, for over ten years. Those… | No Charges |
| U.S. v. W.D. | Multi-Jurisdictional Matters | While fighting a federal cocaine case in Philadelphia, Pennsylvania, the defense discovered that the defendant had also been… | Six Months |
| S. v. R.M. | Appeals/Writs | Charged with shooting an unarmed man in the King-Kennedy projects of Cleveland, Ohio, the defendant was… | Set Aside |
| U.S. v. Ladera Circle Residence | Forfeitures and Other Civil Cases | Frustrated because they could not indict the claimant criminally, federal law-enforcement authorities seized his house… | Dismissed |
| P. v. T.L. | Robbery | The defendant was accused of being the mastermind of an $800,000 jewelry store heist in Beverly Hills, California, during… | Hung Jury |
| P. v. A.G. | DUI Defense | Leaving a major event at a local horse racetrack, the defendant crashed his vehicle into another car. Three civilian witnesses described… | Not Guilty |
| P. v. C.R. | Prescription Drug Abuse Defense | A patrol officer observed the defendant sleeping on the steering wheel of his car which was parked illegally at an intersection with the engine… | Probation |
| P. v. S.H. | Three Strikes and Career Offender Cases | Defendant was facing a life sentence for a third-strike conviction arrested in vehicle with counterfeit bank checks and the equipment… | Probation |
| S. v. D.L. | Sex Crimes Defense | Young African-American defendant was arrested after he and a friend had sex with a Caucasian girl, who claimed that the two of them… | Dismissed |
| In re U.C. | Federal Regulatory Advice | Client was interested in establishing an internet gaming business. Attorney Dudley successfully advised the client as to the legality… | N/A |