Embezzlement
Federal Embezzlement Attorney
Embezzlement, which is a white collar crime, occurs when someone has been entrusted by another person or company to handle that other person's money, but instead the embezzler misappropriates the money for his or her own personal use. An important concept in embezzlement is the issue of trust. The company or business person trusts someone to handle their money honestly.
Examples might include:
A cashier at a bakery whom the owner trusts to honestly handle the money that customers pay for pastries. But the cashier then takes the money from the cash drawer and spends it on themselves.
A financial planner is trusted by his clients to honestly and wisely invest their money. The planner, however, takes the money for his own personal use.
A bank cashier is entrusted by the bank to handle its and its customer's money. When the cashier takes that money to spend on him or herself, he or she is embezzling.
Embezzling often involves an employee who violates the trust of the employer to honestly handle the employer's money. There are many possible defenses to embezzlement that an experienced embezzlement lawyer may employ.
Felony Embezzlement Charges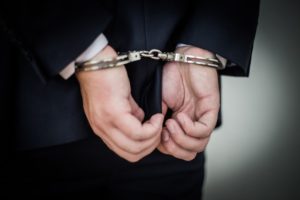 Felony embezzlement might be charged against the financial planner, who has committed a more serious crime, involving larger amounts of money. The punishment for felony embezzlement is determined by state law. It usually involves imprisonment for more than a year and a large fine. Misdemeanor embezzlement might be charged against the bakery cashier because the case involves a much smaller amount of money and a lower fine.
Attorney David M. Dudley has represented many clients charged with felony embezzlement. For example, Mr. Dudley represented a woman who worked as an accountant for a national air transport company. The accountant was charged with several counts of felony embezzlement and was accused of stealing or embezzling more than $125,000 from the company.
Mr. Dudley successfully challenged some of the company's documents that supposedly supported its charges. Because of Mr. Dudley's efforts, the accused woman's punishment was reduced to probation with electronic monitoring and having to pay $25,000 in restitution compared to the $125,000 she had been accused of embezzling.
Contact a Criminal Defense Lawyer
Mr. Dudley has had many years of experience successfully defending his clients against charges of white collar crimes, including embezzlement. If you have been charged with felony embezzlement, the attorney you choose is crucial to the outcome of your case. Mr. Dudley is a criminal defense lawyer with a proven record of success in these and other cases involving white collar crimes. He's represented individuals facing major criminal allegations in 36 different states, and handled matters in both the trial and appellate courts, state and federal. Mr. Dudley is admitted to the United States Supreme Court and seven federal circuit courts of appeal.
More Embezzlement Info
Case Results: Embezzlement
P. v. S.L.: As an accountant for a nationwide private air transportation company, the defendant supposedly embezzled over $125,000 from that business. Prosecutors charged her with several felony embezzlement counts. Challenging some of the documentation which the alleged victim provided in support of its claims, the defense negotiated a disposition which permitted the defendant to receive PROBATION with electronic monitoring, while only having to pay $25,000 in restitution.
P. v. E.D.: While working in the accounting department of medical clinic which provided free and discounted services to the poor, the defendant embezzled $1,200,000. Consequently, the district attorney charged her with several felony fraud counts. After producing a psychiatric report and other documents which demonstrated that the defendant engaged in the unlawful conduct only to support a massive gambling addiction, the defense was able to obtain a disposition under which she received a prison term of only four years.
S v. J.T.: The defendant was accused of fraudulently obtaining over $25,000 in credit from a casino. Pursuant to a civil settlement, Attorney Dudley was able to obtain a DISMISSAL of all felony charges.